Artificial Insemination often refers to IUI (intrauterine Insemination). It is typically advised for couples suffering from unproven infertility, no male factor infertility, and women who have problems with cervical mucus. The procedure uses the male partner's or donor's sperm, which is then cleaned and treated before injecting the sperm into the female at the time of Ovulation.
The desired outcome of IUI is that the sperm will travel into the fallopian tubes and fertilise the waiting egg and result in the normal conception. Based on the reason for infertility, IUI can be synchronised with your regular cycle or in conjunction with fertility medication.
This could increase pregnancy chances in couples who have experienced difficulties becoming pregnant.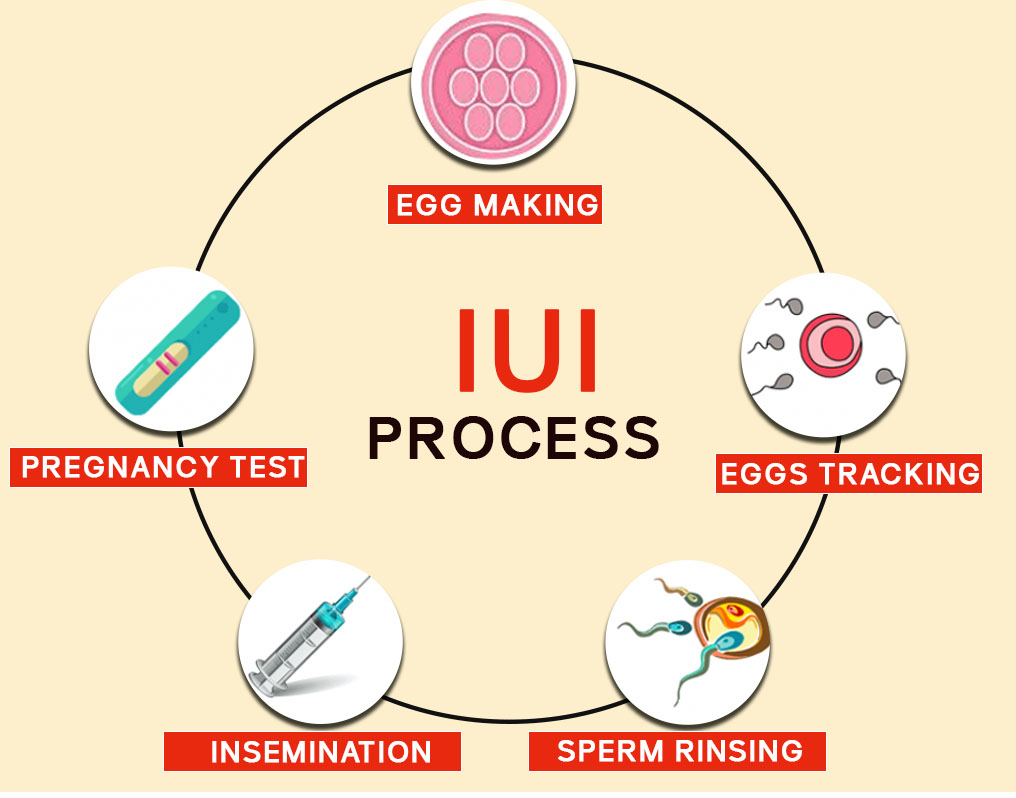 The process of IUI Treatment
Intrauterine Insemination is a successful method for couples who are infertile. It's a straightforward procedure where your IVF doctor injects fertilised sperm directly inside the female's womb to produce fertilisation. IUI is also known as donor insemination. The goal of this procedure is solely to have a natural and safe pregnancy.

Before you can complete IUI, your IVF doctor will supply you with a couple of medicines to boost Ovulation.

Sperm or Semen are collected from the patient's spouse or from the patient's donor (in the case of male sperm, that isn't enough to fertilise).

The sperm is then subjected to washing sperm to strengthen it or is collected out of the Semen. In the end, an IVF doctor will inject the sperm into the female's uterus. The egg will become pregnant if it fertilises.

It's a cheaper and less complicated procedure than other options for fertility treatment. However, as to how this procedure will affect your body, we don't know much about it. The outcomes can vary between individuals.
Why Choose Rajdeep IVF Centre for IUI?
Our method of IUI is comprised of three crucial tests that could aid in the pregnancy and live successful births:
In addition, we monitor ultrasound in Key Cycle Points – Our centre uses ultrasound monitoring at the beginning of the cycle to verify the proper cycle timing. Then, we conduct an ultrasound at the midpoint of the cycle to determine whether the medication should be altered. If there is a mistake during the process, we can save the cycle and the work you've put into your body for the process, as well as helping you manage your finances.